test of 4-WAY HOODED DOWN COAT
GX00000
Optional description text can go here.
Features
waterproof / windproof / insulated / quick-dry

Description
Outer
Wind-resistant GORE-TEX INFINIUM™ shell coat with PrimaLoft® lining for warmth.
Adjustable velcro cuffs with snap buttons.
Inner
Lightweight and durable Partex® Quantum fabric for zip-in-compatible inner donw jacket.
Kodenshi, a ceramic fiber is embedded into our down. It absorbs heat from you body and reflect it back with greater energy by using its far-infrared radiation. Therefore prolongs natural body heat.
Removable down baffle on the front could be used as neck warmer.
Silhouette of the coat can be changed with removable down baffles on the front.
Removable down baffle increase warmth by inserting it into back pocket.

Materials & Care
Outer
Fabric: GORE-TEX INFINIUM™ 2L (front: 100% nylon / back: fluorine film)
Insulation: PrimaLoft® Black (100% polyester)
Lining: Taffeta (100% nylon)
Inner
Fabric: PERTEX® QUANTUM Mini Rip-stop (100% nylon)
Insulation: KODENSHI DOWN (72% down, 20% rayon, 8% other feather)
Lining: Taffeta (100% nylon)
Shipping & Returns
Add information about shipping and return policy.
test of 4-WAY HOODED DOWN COAT
Place #2
Jacket 4-Way Hooded Jacket Size M Color: Black
Pair with: Mountain Wide Pants
One line of product details
Two lines of product details
Three lines of product details
Four lines of product details
Five lines of product details
Jacket 4-Way Hooded Jacket Size M Color: Black
Pair with black pants
Place #5 test
Jacket 4-Way Hooded Jacket Size M Color: Black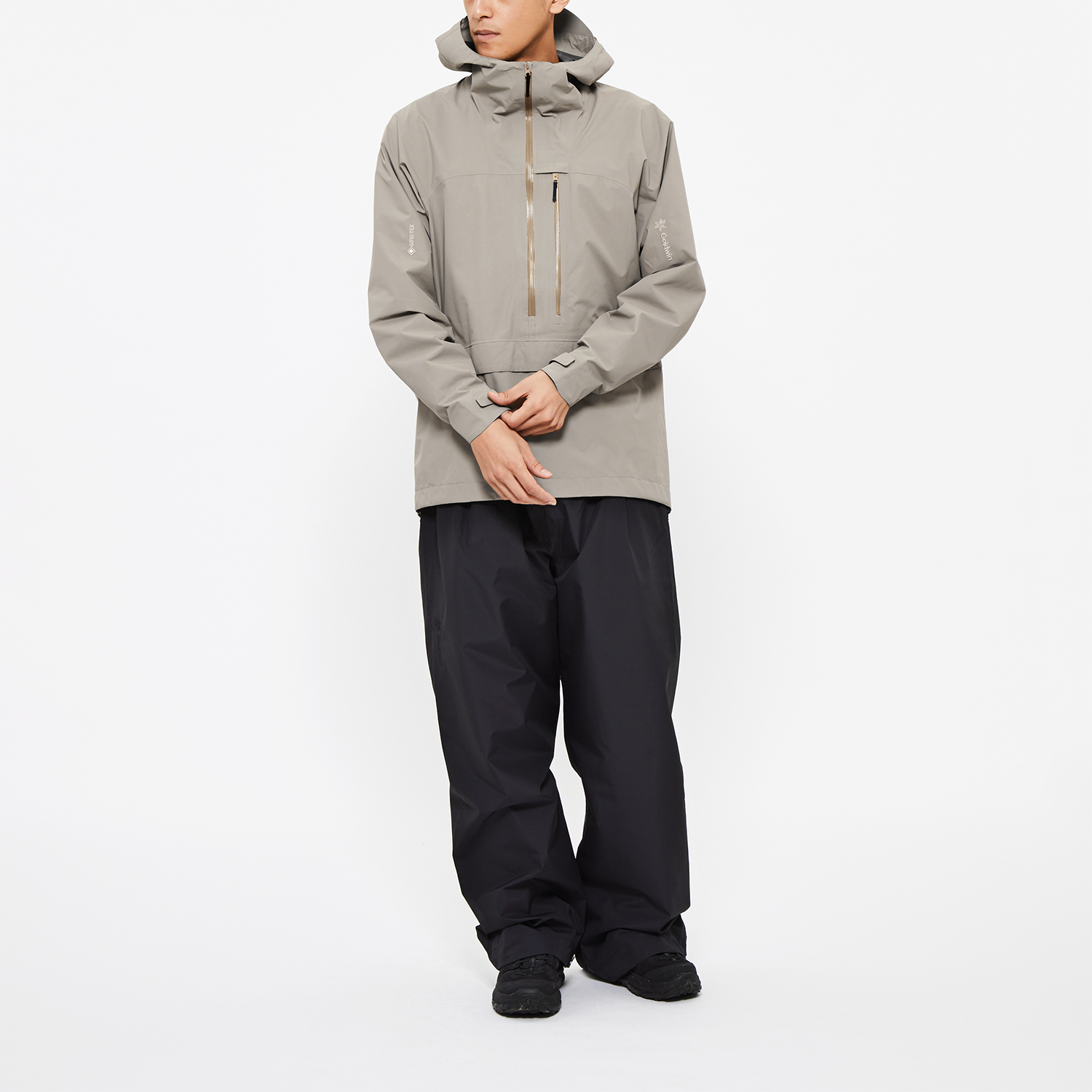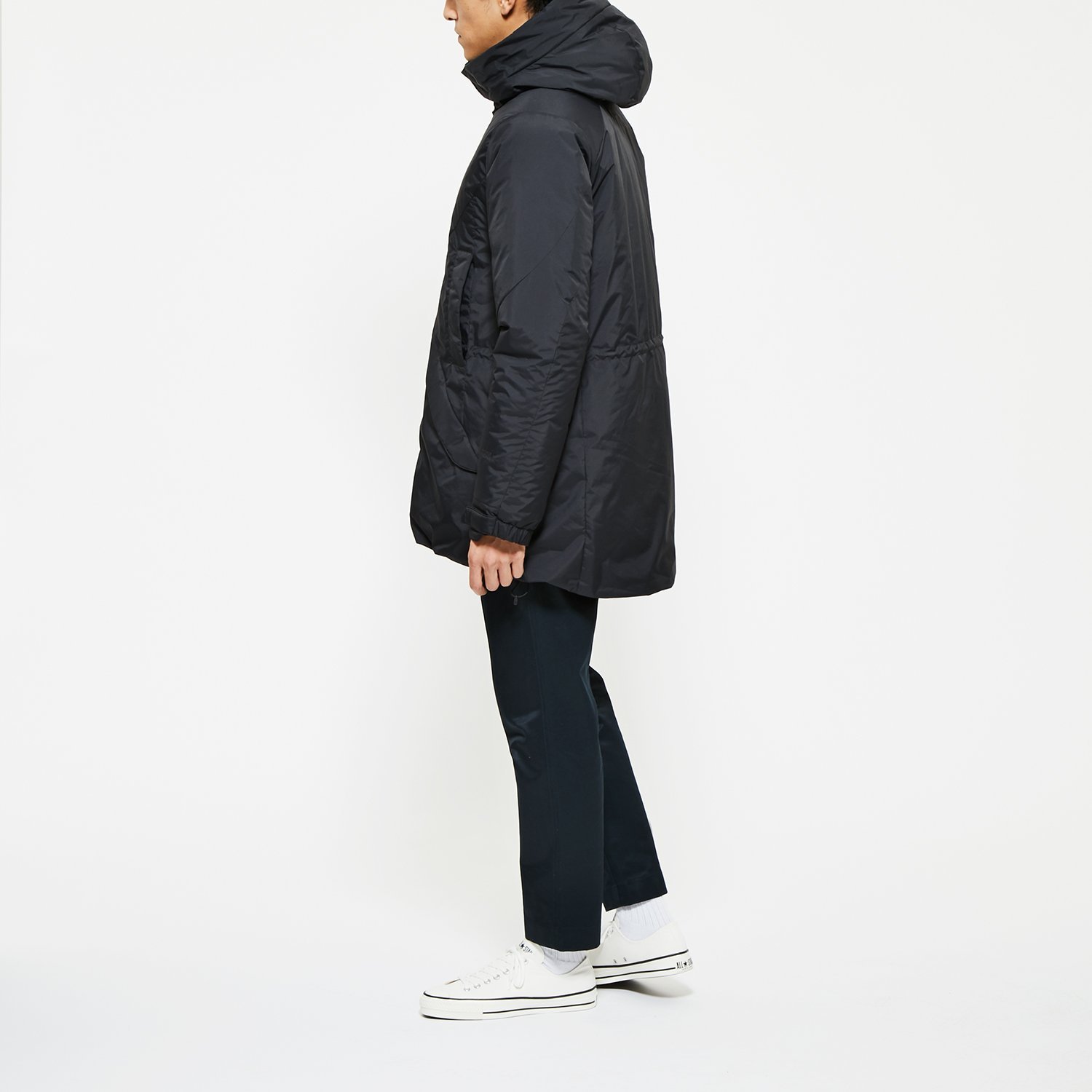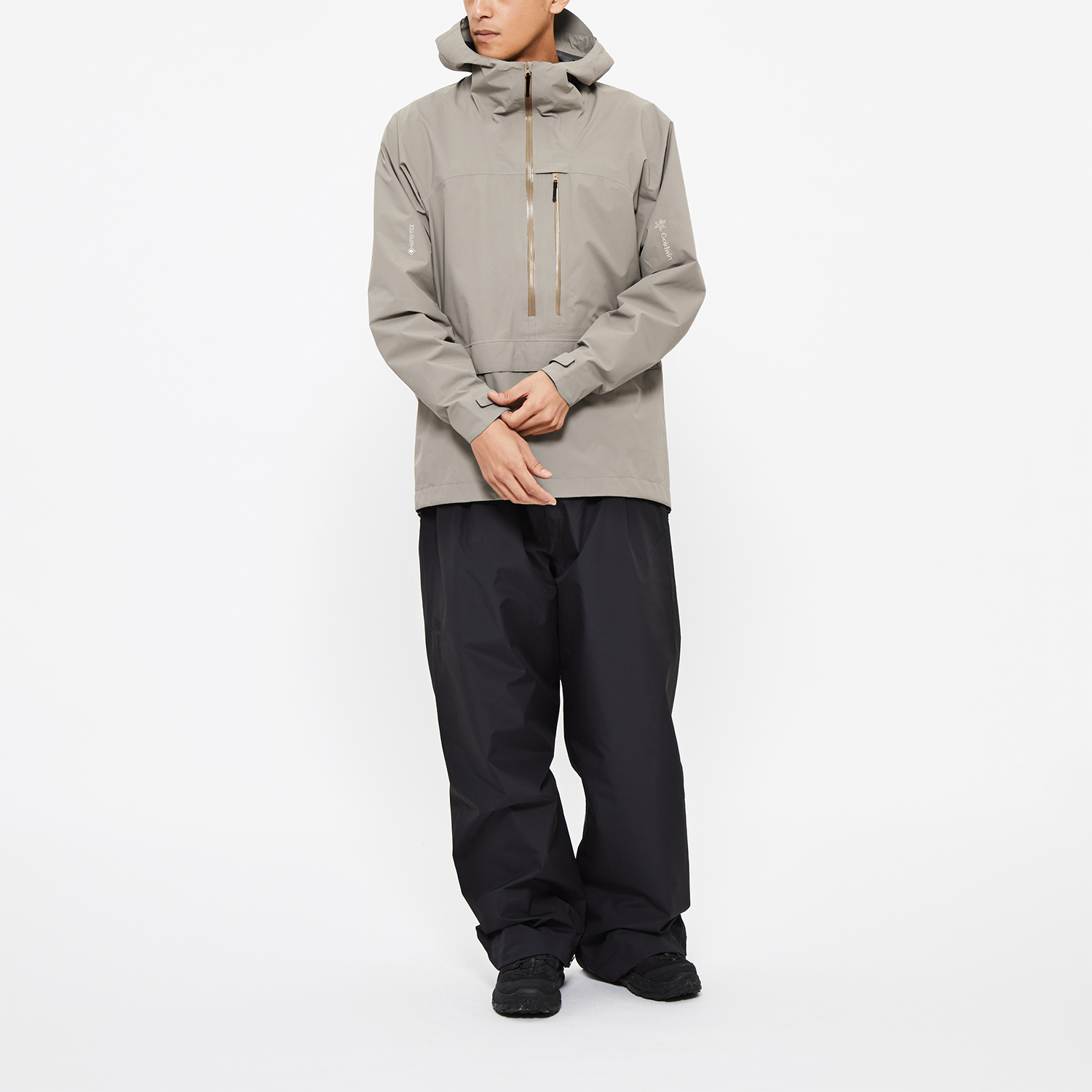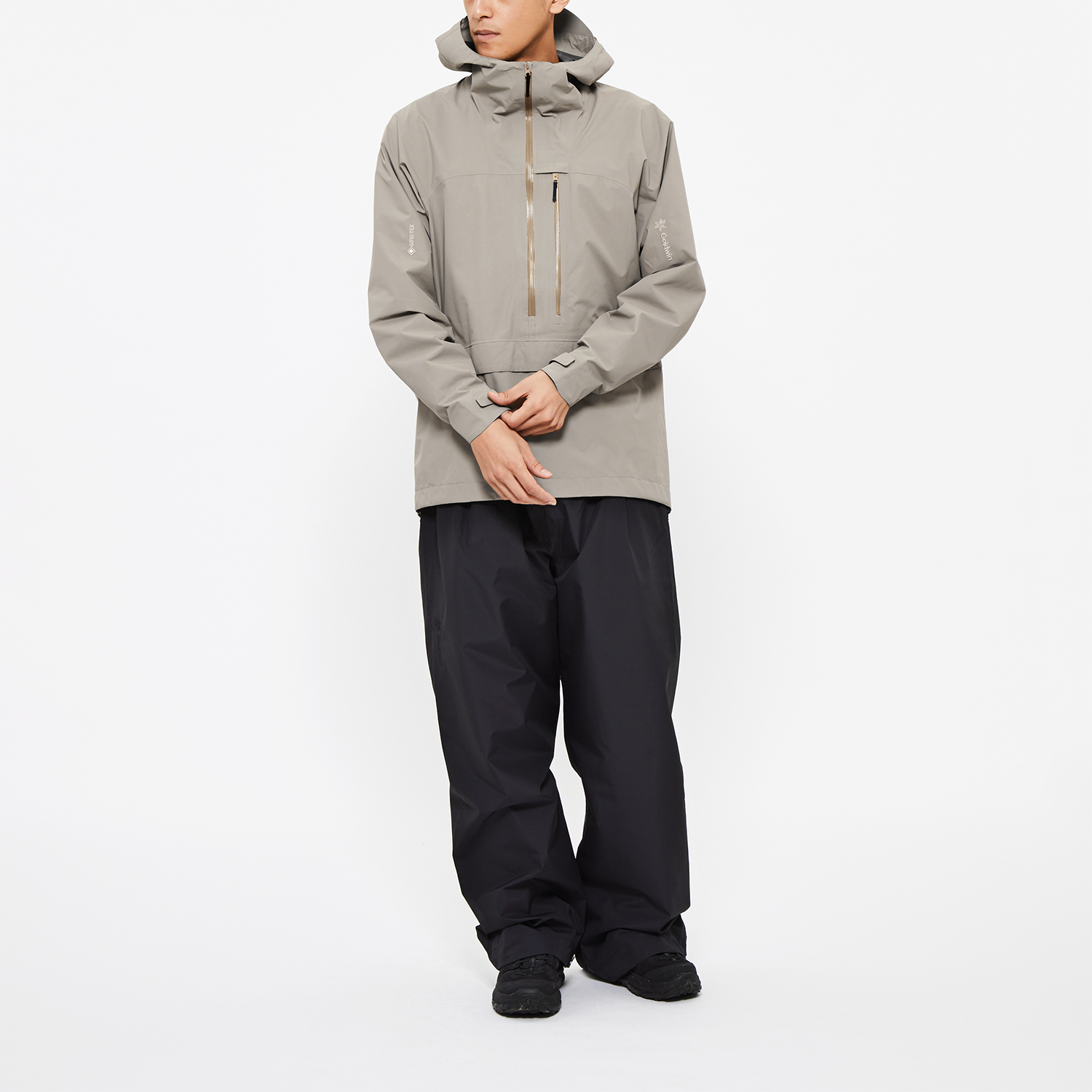 Place #2
Jacket 4-Way Hooded Jacket Size M Color: Black
Pair with: Mountain Wide Pants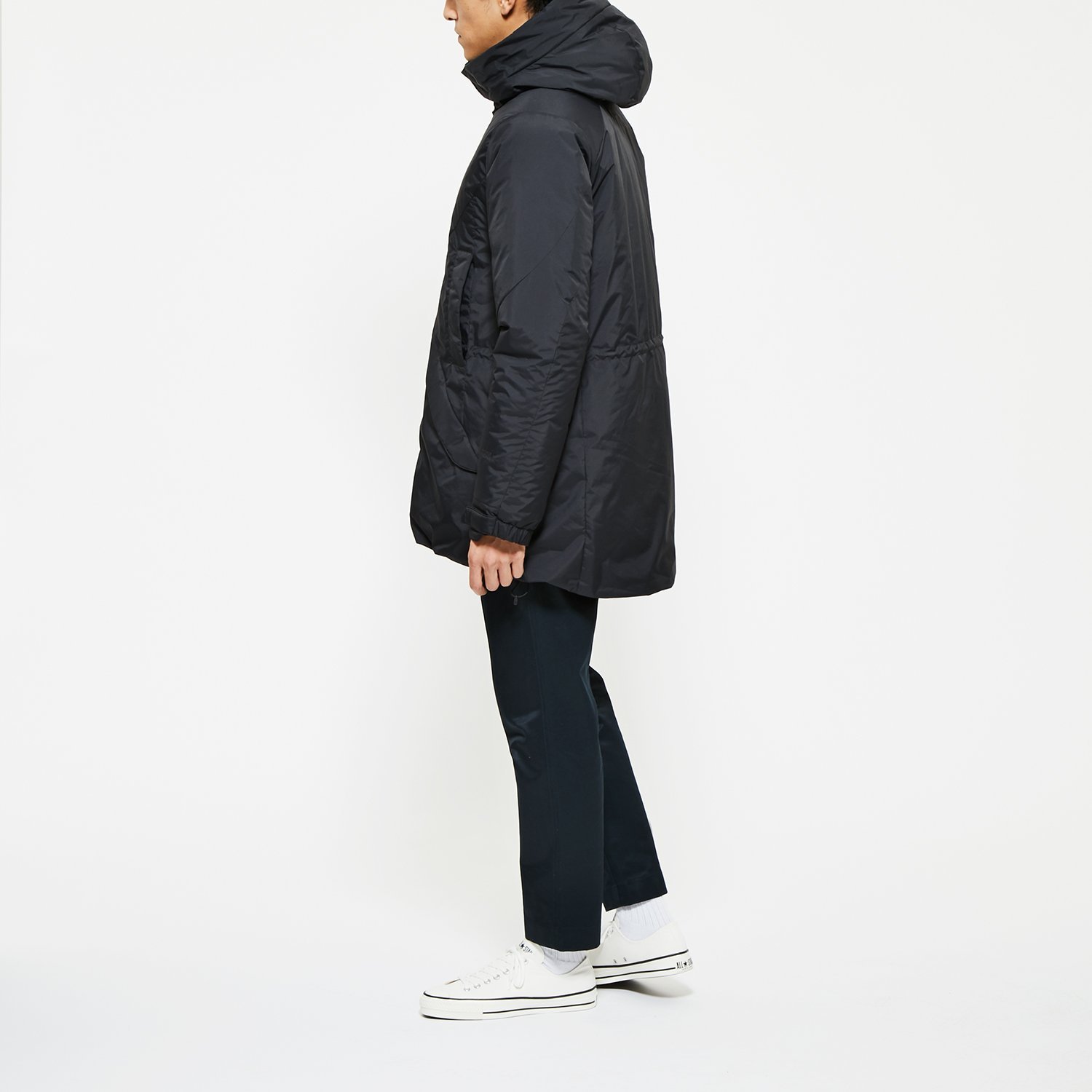 One line of product details
Two lines of product details
Three lines of product details
Four lines of product details
Five lines of product details
Jacket 4-Way Hooded Jacket Size M Color: Black
Pair with black pants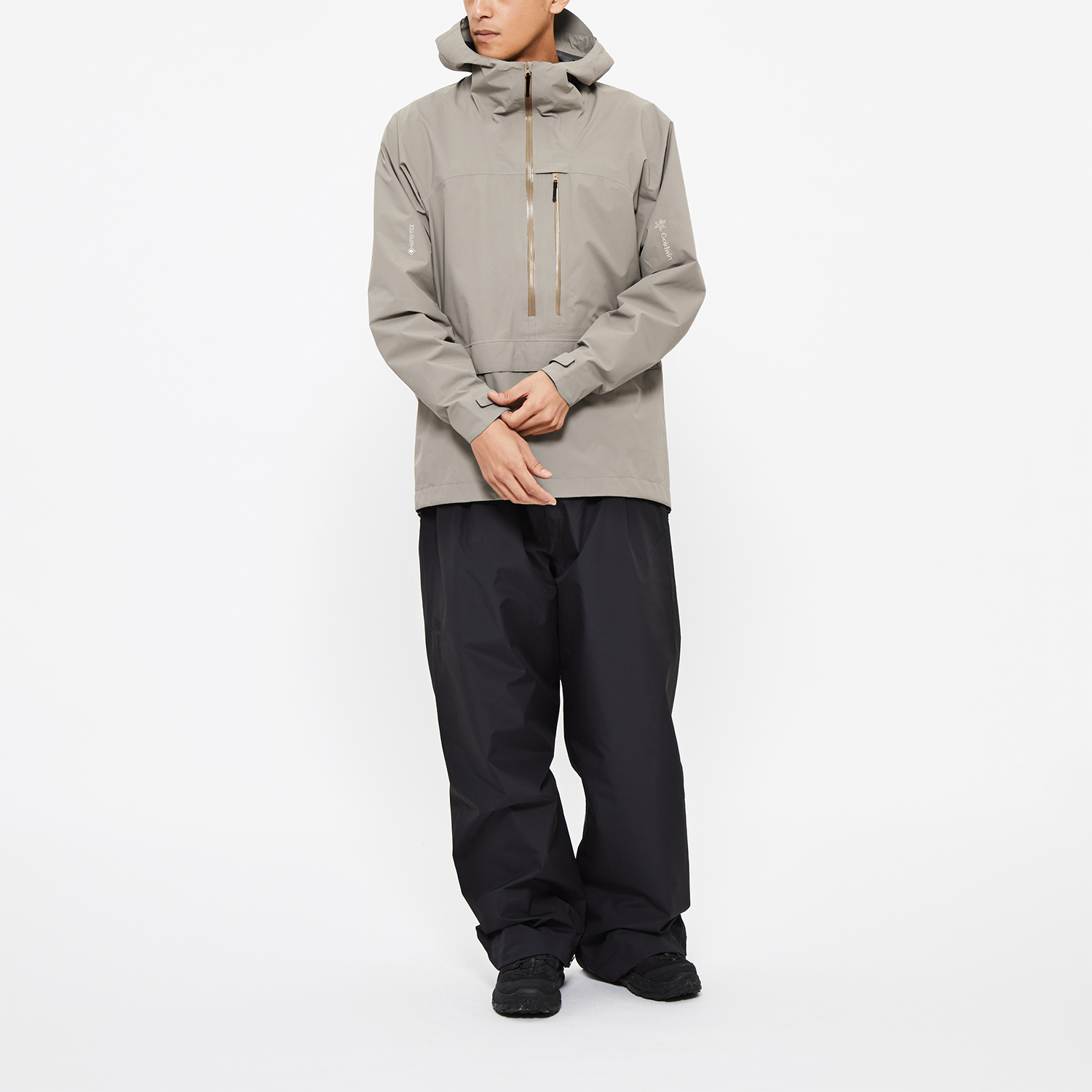 Place #5 test
Jacket 4-Way Hooded Jacket Size M Color: Black
{"id":4408358961214,"title":"test of 4-WAY HOODED DOWN COAT","handle":"gx00000","description":"\u003cp\u003eOptional description text can go here.\u003c\/p\u003e\n\u003ch4 class=\"subtitileDt\"\u003eFeatures\u003c\/h4\u003e\n\u003cp\u003ewaterproof \/ windproof \/ insulated \/ quick-dry\u003cbr\u003e\u003c\/p\u003e","published_at":"2020-09-10T09:24:50-07:00","created_at":"2019-12-22T22:22:09-08:00","vendor":"Goldwin America","type":"lifestyle","tags":["enable_eu_pdp_link"],"price":500,"price_min":500,"price_max":500,"available":true,"price_varies":false,"compare_at_price":null,"compare_at_price_min":0,"compare_at_price_max":0,"compare_at_price_varies":false,"variants":[{"id":31541162704958,"title":"GX00000 \/ BLACK \/ M","option1":"GX00000","option2":"BLACK","option3":"M","sku":"GX00000-BK-M","requires_shipping":true,"taxable":true,"featured_image":{"id":13881435914302,"product_id":4408358961214,"position":1,"created_at":"2019-12-22T22:22:12-08:00","updated_at":"2020-07-14T22:11:34-07:00","alt":"test of 4-WAY HOODED DOWN COAT BLACK","width":1500,"height":1500,"src":"https:\/\/cdn.shopify.com\/s\/files\/1\/1645\/3613\/products\/GL29310_BK_23dd32db-217f-4e65-b42b-b51938d6ca56.jpg?v=1594789894","variant_ids":[31541162704958,31541210841150,31541210873918]},"available":false,"name":"test of 4-WAY HOODED DOWN COAT - GX00000 \/ BLACK \/ M","public_title":"GX00000 \/ BLACK \/ M","options":["GX00000","BLACK","M"],"price":500,"weight":0,"compare_at_price":null,"inventory_quantity":0,"inventory_management":"shopify","inventory_policy":"deny","barcode":"24539966","featured_media":{"alt":"test of 4-WAY HOODED DOWN COAT BLACK","id":6051161964606,"position":1,"preview_image":{"aspect_ratio":1.0,"height":1500,"width":1500,"src":"https:\/\/cdn.shopify.com\/s\/files\/1\/1645\/3613\/products\/GL29310_BK_23dd32db-217f-4e65-b42b-b51938d6ca56.jpg?v=1577082147"}}},{"id":31541210841150,"title":"GX00000 \/ BLACK \/ L","option1":"GX00000","option2":"BLACK","option3":"L","sku":"GX00000-BK-L","requires_shipping":true,"taxable":true,"featured_image":{"id":13881435914302,"product_id":4408358961214,"position":1,"created_at":"2019-12-22T22:22:12-08:00","updated_at":"2020-07-14T22:11:34-07:00","alt":"test of 4-WAY HOODED DOWN COAT BLACK","width":1500,"height":1500,"src":"https:\/\/cdn.shopify.com\/s\/files\/1\/1645\/3613\/products\/GL29310_BK_23dd32db-217f-4e65-b42b-b51938d6ca56.jpg?v=1594789894","variant_ids":[31541162704958,31541210841150,31541210873918]},"available":false,"name":"test of 4-WAY HOODED DOWN COAT - GX00000 \/ BLACK \/ L","public_title":"GX00000 \/ BLACK \/ L","options":["GX00000","BLACK","L"],"price":500,"weight":0,"compare_at_price":null,"inventory_quantity":0,"inventory_management":"shopify","inventory_policy":"deny","barcode":"70931518","featured_media":{"alt":"test of 4-WAY HOODED DOWN COAT BLACK","id":6051161964606,"position":1,"preview_image":{"aspect_ratio":1.0,"height":1500,"width":1500,"src":"https:\/\/cdn.shopify.com\/s\/files\/1\/1645\/3613\/products\/GL29310_BK_23dd32db-217f-4e65-b42b-b51938d6ca56.jpg?v=1577082147"}}},{"id":31541210873918,"title":"GX00000 \/ BLACK \/ XL","option1":"GX00000","option2":"BLACK","option3":"XL","sku":"GX00000-BK-XL","requires_shipping":true,"taxable":true,"featured_image":{"id":13881435914302,"product_id":4408358961214,"position":1,"created_at":"2019-12-22T22:22:12-08:00","updated_at":"2020-07-14T22:11:34-07:00","alt":"test of 4-WAY HOODED DOWN COAT BLACK","width":1500,"height":1500,"src":"https:\/\/cdn.shopify.com\/s\/files\/1\/1645\/3613\/products\/GL29310_BK_23dd32db-217f-4e65-b42b-b51938d6ca56.jpg?v=1594789894","variant_ids":[31541162704958,31541210841150,31541210873918]},"available":false,"name":"test of 4-WAY HOODED DOWN COAT - GX00000 \/ BLACK \/ XL","public_title":"GX00000 \/ BLACK \/ XL","options":["GX00000","BLACK","XL"],"price":500,"weight":0,"compare_at_price":null,"inventory_quantity":0,"inventory_management":"shopify","inventory_policy":"deny","barcode":"70964286","featured_media":{"alt":"test of 4-WAY HOODED DOWN COAT BLACK","id":6051161964606,"position":1,"preview_image":{"aspect_ratio":1.0,"height":1500,"width":1500,"src":"https:\/\/cdn.shopify.com\/s\/files\/1\/1645\/3613\/products\/GL29310_BK_23dd32db-217f-4e65-b42b-b51938d6ca56.jpg?v=1577082147"}}},{"id":31595861737534,"title":"GX00000 \/ MIRAGE GRAY \/ M","option1":"GX00000","option2":"MIRAGE GRAY","option3":"M","sku":"GX00000-MG-M","requires_shipping":true,"taxable":true,"featured_image":null,"available":true,"name":"test of 4-WAY HOODED DOWN COAT - GX00000 \/ MIRAGE GRAY \/ M","public_title":"GX00000 \/ MIRAGE GRAY \/ M","options":["GX00000","MIRAGE GRAY","M"],"price":500,"weight":0,"compare_at_price":null,"inventory_quantity":2,"inventory_management":"shopify","inventory_policy":"deny","barcode":null},{"id":31595861934142,"title":"GX00000 \/ SAND BEIGE \/ M","option1":"GX00000","option2":"SAND BEIGE","option3":"M","sku":"GX00000-SB-M","requires_shipping":true,"taxable":true,"featured_image":null,"available":true,"name":"test of 4-WAY HOODED DOWN COAT - GX00000 \/ SAND BEIGE \/ M","public_title":"GX00000 \/ SAND BEIGE \/ M","options":["GX00000","SAND BEIGE","M"],"price":500,"weight":0,"compare_at_price":null,"inventory_quantity":2,"inventory_management":"shopify","inventory_policy":"deny","barcode":null},{"id":31595861671998,"title":"GX00000 \/ HORIZON BLUE \/ M","option1":"GX00000","option2":"HORIZON BLUE","option3":"M","sku":"GX00000-HB-M","requires_shipping":true,"taxable":true,"featured_image":null,"available":true,"name":"test of 4-WAY HOODED DOWN COAT - GX00000 \/ HORIZON BLUE \/ M","public_title":"GX00000 \/ HORIZON BLUE \/ M","options":["GX00000","HORIZON BLUE","M"],"price":500,"weight":0,"compare_at_price":null,"inventory_quantity":1,"inventory_management":"shopify","inventory_policy":"deny","barcode":null},{"id":31595861639230,"title":"GX00000 \/ GRAYISH BLUE \/ M","option1":"GX00000","option2":"GRAYISH BLUE","option3":"M","sku":"GX00000-GB-M","requires_shipping":true,"taxable":true,"featured_image":null,"available":false,"name":"test of 4-WAY HOODED DOWN COAT - GX00000 \/ GRAYISH BLUE \/ M","public_title":"GX00000 \/ GRAYISH BLUE \/ M","options":["GX00000","GRAYISH BLUE","M"],"price":500,"weight":0,"compare_at_price":null,"inventory_quantity":0,"inventory_management":"shopify","inventory_policy":"deny","barcode":null},{"id":31595860656190,"title":"GX00000 \/ CARDINAL RED \/ M","option1":"GX00000","option2":"CARDINAL RED","option3":"M","sku":"GX00000-CR-M","requires_shipping":true,"taxable":true,"featured_image":null,"available":false,"name":"test of 4-WAY HOODED DOWN COAT - GX00000 \/ CARDINAL RED \/ M","public_title":"GX00000 \/ CARDINAL RED \/ M","options":["GX00000","CARDINAL RED","M"],"price":500,"weight":0,"compare_at_price":null,"inventory_quantity":0,"inventory_management":"shopify","inventory_policy":"deny","barcode":null},{"id":31595860721726,"title":"GX00000 \/ MELLOW YELLOW \/ M","option1":"GX00000","option2":"MELLOW YELLOW","option3":"M","sku":"GX00000-MY-M","requires_shipping":true,"taxable":true,"featured_image":null,"available":false,"name":"test of 4-WAY HOODED DOWN COAT - GX00000 \/ MELLOW YELLOW \/ M","public_title":"GX00000 \/ MELLOW YELLOW \/ M","options":["GX00000","MELLOW YELLOW","M"],"price":500,"weight":0,"compare_at_price":null,"inventory_quantity":0,"inventory_management":"shopify","inventory_policy":"deny","barcode":null},{"id":31595860885566,"title":"GX00000 \/ LODEN GREEN \/ M","option1":"GX00000","option2":"LODEN GREEN","option3":"M","sku":"GX00000-LD-M","requires_shipping":true,"taxable":true,"featured_image":null,"available":false,"name":"test of 4-WAY HOODED DOWN COAT - GX00000 \/ LODEN GREEN \/ M","public_title":"GX00000 \/ LODEN GREEN \/ M","options":["GX00000","LODEN GREEN","M"],"price":500,"weight":0,"compare_at_price":null,"inventory_quantity":0,"inventory_management":"shopify","inventory_policy":"deny","barcode":null},{"id":31595860918334,"title":"GX00000 \/ LICHEN GREEN \/ M","option1":"GX00000","option2":"LICHEN GREEN","option3":"M","sku":"GX00000-LG-M","requires_shipping":true,"taxable":true,"featured_image":null,"available":false,"name":"test of 4-WAY HOODED DOWN COAT - GX00000 \/ LICHEN GREEN \/ M","public_title":"GX00000 \/ LICHEN GREEN \/ M","options":["GX00000","LICHEN GREEN","M"],"price":500,"weight":0,"compare_at_price":null,"inventory_quantity":0,"inventory_management":"shopify","inventory_policy":"deny","barcode":null},{"id":31595861049406,"title":"GX00000 \/ COAST OF SAND \/ M","option1":"GX00000","option2":"COAST OF SAND","option3":"M","sku":"GX00000-CS-M","requires_shipping":true,"taxable":true,"featured_image":null,"available":false,"name":"test of 4-WAY HOODED DOWN COAT - GX00000 \/ COAST OF SAND \/ M","public_title":"GX00000 \/ COAST OF SAND \/ M","options":["GX00000","COAST OF SAND","M"],"price":500,"weight":0,"compare_at_price":null,"inventory_quantity":0,"inventory_management":"shopify","inventory_policy":"deny","barcode":null},{"id":31595861606462,"title":"GX00000 \/ GRAPHITE NAVY \/ M","option1":"GX00000","option2":"GRAPHITE NAVY","option3":"M","sku":"GX00000-GN-M","requires_shipping":true,"taxable":true,"featured_image":null,"available":false,"name":"test of 4-WAY HOODED DOWN COAT - GX00000 \/ GRAPHITE NAVY \/ M","public_title":"GX00000 \/ GRAPHITE NAVY \/ M","options":["GX00000","GRAPHITE NAVY","M"],"price":500,"weight":0,"compare_at_price":null,"inventory_quantity":0,"inventory_management":"shopify","inventory_policy":"deny","barcode":null},{"id":31595861999678,"title":"GT12345 \/ STORM GRAY \/ M","option1":"GT12345","option2":"STORM GRAY","option3":"M","sku":"GX00000-SG-M","requires_shipping":true,"taxable":true,"featured_image":null,"available":false,"name":"test of 4-WAY HOODED DOWN COAT - GT12345 \/ STORM GRAY \/ M","public_title":"GT12345 \/ STORM GRAY \/ M","options":["GT12345","STORM GRAY","M"],"price":500,"weight":0,"compare_at_price":null,"inventory_quantity":0,"inventory_management":"shopify","inventory_policy":"deny","barcode":null}],"images":["\/\/cdn.shopify.com\/s\/files\/1\/1645\/3613\/products\/GL29310_BK_23dd32db-217f-4e65-b42b-b51938d6ca56.jpg?v=1594789894","\/\/cdn.shopify.com\/s\/files\/1\/1645\/3613\/products\/GL29310_BK-b2_ec6649d3-4b4c-4261-9e34-911c2324c949.jpg?v=1594789894","\/\/cdn.shopify.com\/s\/files\/1\/1645\/3613\/products\/GL29310_BK-b5_1513267e-84e5-4d03-8d37-d12ddfb8db4b.jpg?v=1594789894","\/\/cdn.shopify.com\/s\/files\/1\/1645\/3613\/products\/GL29310_BK-b8_6cae0a35-6f4e-489e-aa9c-f2ba1d22eacb.jpg?v=1594789894","\/\/cdn.shopify.com\/s\/files\/1\/1645\/3613\/products\/GL29310_BK-b11_33bdc037-77d4-42b1-92d6-bacb4befed59.jpg?v=1594789894","\/\/cdn.shopify.com\/s\/files\/1\/1645\/3613\/products\/GL29310_BK-b12_c27b7404-8ebe-4c97-985a-b9cbe06533df.jpg?v=1594789894","\/\/cdn.shopify.com\/s\/files\/1\/1645\/3613\/products\/GL29310_BK-b13_3f287794-e829-448e-b23b-b471b5abd8a8.jpg?v=1594789894","\/\/cdn.shopify.com\/s\/files\/1\/1645\/3613\/products\/GL29310_BK-b15_377610b0-c102-454d-8706-583773989ea6.jpg?v=1594789894","\/\/cdn.shopify.com\/s\/files\/1\/1645\/3613\/products\/GL29310_BK-b16_22f22546-b7c5-4c1a-875e-5fa10ba2fb3b.jpg?v=1594789894","\/\/cdn.shopify.com\/s\/files\/1\/1645\/3613\/products\/GL29310_BK-b18_29047bfd-f987-4a75-ad3b-e20867bb222f.jpg?v=1594789894","\/\/cdn.shopify.com\/s\/files\/1\/1645\/3613\/products\/GL29310_BK-b17_1d82e69e-7e64-43d9-bdea-3ae83865a951.jpg?v=1594789894","\/\/cdn.shopify.com\/s\/files\/1\/1645\/3613\/products\/GL29310_BK-b19_8c27a351-208e-406f-8b8e-0df6183ab8e6.jpg?v=1594789894","\/\/cdn.shopify.com\/s\/files\/1\/1645\/3613\/products\/GL29310_BK-b21_c268fe47-52d9-4883-9420-9d60af02c0f3.jpg?v=1594789894","\/\/cdn.shopify.com\/s\/files\/1\/1645\/3613\/products\/GL29310_BK-b20_ac1e563d-6808-4707-b249-4e95e683b7ff.jpg?v=1594789894"],"featured_image":"\/\/cdn.shopify.com\/s\/files\/1\/1645\/3613\/products\/GL29310_BK_23dd32db-217f-4e65-b42b-b51938d6ca56.jpg?v=1594789894","options":["Style#","Color","Size"],"media":[{"alt":"test of 4-WAY HOODED DOWN COAT BLACK","id":6051161964606,"position":1,"preview_image":{"aspect_ratio":1.0,"height":1500,"width":1500,"src":"https:\/\/cdn.shopify.com\/s\/files\/1\/1645\/3613\/products\/GL29310_BK_23dd32db-217f-4e65-b42b-b51938d6ca56.jpg?v=1577082147"},"aspect_ratio":1.0,"height":1500,"media_type":"image","src":"https:\/\/cdn.shopify.com\/s\/files\/1\/1645\/3613\/products\/GL29310_BK_23dd32db-217f-4e65-b42b-b51938d6ca56.jpg?v=1577082147","width":1500},{"alt":"test of 4-WAY HOODED DOWN COAT BLACK","id":6051162030142,"position":2,"preview_image":{"aspect_ratio":1.0,"height":1500,"width":1500,"src":"https:\/\/cdn.shopify.com\/s\/files\/1\/1645\/3613\/products\/GL29310_BK-b2_ec6649d3-4b4c-4261-9e34-911c2324c949.jpg?v=1577082133"},"aspect_ratio":1.0,"height":1500,"media_type":"image","src":"https:\/\/cdn.shopify.com\/s\/files\/1\/1645\/3613\/products\/GL29310_BK-b2_ec6649d3-4b4c-4261-9e34-911c2324c949.jpg?v=1577082133","width":1500},{"alt":"test of 4-WAY HOODED DOWN COAT BLACK","id":6051162128446,"position":3,"preview_image":{"aspect_ratio":1.0,"height":1500,"width":1500,"src":"https:\/\/cdn.shopify.com\/s\/files\/1\/1645\/3613\/products\/GL29310_BK-b5_1513267e-84e5-4d03-8d37-d12ddfb8db4b.jpg?v=1577082133"},"aspect_ratio":1.0,"height":1500,"media_type":"image","src":"https:\/\/cdn.shopify.com\/s\/files\/1\/1645\/3613\/products\/GL29310_BK-b5_1513267e-84e5-4d03-8d37-d12ddfb8db4b.jpg?v=1577082133","width":1500},{"alt":"test of 4-WAY HOODED DOWN COAT MIRAGE GRAY","id":6051162226750,"position":4,"preview_image":{"aspect_ratio":1.0,"height":1500,"width":1500,"src":"https:\/\/cdn.shopify.com\/s\/files\/1\/1645\/3613\/products\/GL29310_BK-b8_6cae0a35-6f4e-489e-aa9c-f2ba1d22eacb.jpg?v=1577082134"},"aspect_ratio":1.0,"height":1500,"media_type":"image","src":"https:\/\/cdn.shopify.com\/s\/files\/1\/1645\/3613\/products\/GL29310_BK-b8_6cae0a35-6f4e-489e-aa9c-f2ba1d22eacb.jpg?v=1577082134","width":1500},{"alt":"test of 4-WAY HOODED DOWN COAT SAND BEIGE","id":6051162325054,"position":5,"preview_image":{"aspect_ratio":1.0,"height":1500,"width":1500,"src":"https:\/\/cdn.shopify.com\/s\/files\/1\/1645\/3613\/products\/GL29310_BK-b11_33bdc037-77d4-42b1-92d6-bacb4befed59.jpg?v=1577082134"},"aspect_ratio":1.0,"height":1500,"media_type":"image","src":"https:\/\/cdn.shopify.com\/s\/files\/1\/1645\/3613\/products\/GL29310_BK-b11_33bdc037-77d4-42b1-92d6-bacb4befed59.jpg?v=1577082134","width":1500},{"alt":"test of 4-WAY HOODED DOWN COAT HORIZON BLUE","id":6051162357822,"position":6,"preview_image":{"aspect_ratio":1.0,"height":1500,"width":1500,"src":"https:\/\/cdn.shopify.com\/s\/files\/1\/1645\/3613\/products\/GL29310_BK-b12_c27b7404-8ebe-4c97-985a-b9cbe06533df.jpg?v=1577082134"},"aspect_ratio":1.0,"height":1500,"media_type":"image","src":"https:\/\/cdn.shopify.com\/s\/files\/1\/1645\/3613\/products\/GL29310_BK-b12_c27b7404-8ebe-4c97-985a-b9cbe06533df.jpg?v=1577082134","width":1500},{"alt":"test of 4-WAY HOODED DOWN COAT GRAYISH BLUE","id":6051162390590,"position":7,"preview_image":{"aspect_ratio":1.0,"height":1500,"width":1500,"src":"https:\/\/cdn.shopify.com\/s\/files\/1\/1645\/3613\/products\/GL29310_BK-b13_3f287794-e829-448e-b23b-b471b5abd8a8.jpg?v=1577082134"},"aspect_ratio":1.0,"height":1500,"media_type":"image","src":"https:\/\/cdn.shopify.com\/s\/files\/1\/1645\/3613\/products\/GL29310_BK-b13_3f287794-e829-448e-b23b-b471b5abd8a8.jpg?v=1577082134","width":1500},{"alt":"test of 4-WAY HOODED DOWN COAT CARDINAL RED","id":6051162456126,"position":8,"preview_image":{"aspect_ratio":1.0,"height":1500,"width":1500,"src":"https:\/\/cdn.shopify.com\/s\/files\/1\/1645\/3613\/products\/GL29310_BK-b15_377610b0-c102-454d-8706-583773989ea6.jpg?v=1577082134"},"aspect_ratio":1.0,"height":1500,"media_type":"image","src":"https:\/\/cdn.shopify.com\/s\/files\/1\/1645\/3613\/products\/GL29310_BK-b15_377610b0-c102-454d-8706-583773989ea6.jpg?v=1577082134","width":1500},{"alt":"test of 4-WAY HOODED DOWN COAT MELLOW YELLOW","id":6051162488894,"position":9,"preview_image":{"aspect_ratio":1.0,"height":1500,"width":1500,"src":"https:\/\/cdn.shopify.com\/s\/files\/1\/1645\/3613\/products\/GL29310_BK-b16_22f22546-b7c5-4c1a-875e-5fa10ba2fb3b.jpg?v=1577082134"},"aspect_ratio":1.0,"height":1500,"media_type":"image","src":"https:\/\/cdn.shopify.com\/s\/files\/1\/1645\/3613\/products\/GL29310_BK-b16_22f22546-b7c5-4c1a-875e-5fa10ba2fb3b.jpg?v=1577082134","width":1500},{"alt":"test of 4-WAY HOODED DOWN COAT LODEN GREEN","id":6051162521662,"position":10,"preview_image":{"aspect_ratio":1.0,"height":1500,"width":1500,"src":"https:\/\/cdn.shopify.com\/s\/files\/1\/1645\/3613\/products\/GL29310_BK-b18_29047bfd-f987-4a75-ad3b-e20867bb222f.jpg?v=1577082134"},"aspect_ratio":1.0,"height":1500,"media_type":"image","src":"https:\/\/cdn.shopify.com\/s\/files\/1\/1645\/3613\/products\/GL29310_BK-b18_29047bfd-f987-4a75-ad3b-e20867bb222f.jpg?v=1577082134","width":1500},{"alt":"test of 4-WAY HOODED DOWN COAT LICHEN GREEN","id":6051162554430,"position":11,"preview_image":{"aspect_ratio":1.0,"height":1500,"width":1500,"src":"https:\/\/cdn.shopify.com\/s\/files\/1\/1645\/3613\/products\/GL29310_BK-b17_1d82e69e-7e64-43d9-bdea-3ae83865a951.jpg?v=1577082134"},"aspect_ratio":1.0,"height":1500,"media_type":"image","src":"https:\/\/cdn.shopify.com\/s\/files\/1\/1645\/3613\/products\/GL29310_BK-b17_1d82e69e-7e64-43d9-bdea-3ae83865a951.jpg?v=1577082134","width":1500},{"alt":"test of 4-WAY HOODED DOWN COAT COAST OF SAND","id":6051162587198,"position":12,"preview_image":{"aspect_ratio":1.0,"height":1500,"width":1500,"src":"https:\/\/cdn.shopify.com\/s\/files\/1\/1645\/3613\/products\/GL29310_BK-b19_8c27a351-208e-406f-8b8e-0df6183ab8e6.jpg?v=1577082134"},"aspect_ratio":1.0,"height":1500,"media_type":"image","src":"https:\/\/cdn.shopify.com\/s\/files\/1\/1645\/3613\/products\/GL29310_BK-b19_8c27a351-208e-406f-8b8e-0df6183ab8e6.jpg?v=1577082134","width":1500},{"alt":"test of 4-WAY HOODED DOWN COAT GRAPHITE NAVY","id":6051162619966,"position":13,"preview_image":{"aspect_ratio":1.0,"height":1500,"width":1500,"src":"https:\/\/cdn.shopify.com\/s\/files\/1\/1645\/3613\/products\/GL29310_BK-b21_c268fe47-52d9-4883-9420-9d60af02c0f3.jpg?v=1577082134"},"aspect_ratio":1.0,"height":1500,"media_type":"image","src":"https:\/\/cdn.shopify.com\/s\/files\/1\/1645\/3613\/products\/GL29310_BK-b21_c268fe47-52d9-4883-9420-9d60af02c0f3.jpg?v=1577082134","width":1500},{"alt":"test of 4-WAY HOODED DOWN COAT STORM GRAY","id":6051162652734,"position":14,"preview_image":{"aspect_ratio":1.0,"height":1500,"width":1500,"src":"https:\/\/cdn.shopify.com\/s\/files\/1\/1645\/3613\/products\/GL29310_BK-b20_ac1e563d-6808-4707-b249-4e95e683b7ff.jpg?v=1577082134"},"aspect_ratio":1.0,"height":1500,"media_type":"image","src":"https:\/\/cdn.shopify.com\/s\/files\/1\/1645\/3613\/products\/GL29310_BK-b20_ac1e563d-6808-4707-b249-4e95e683b7ff.jpg?v=1577082134","width":1500}],"content":"\u003cp\u003eOptional description text can go here.\u003c\/p\u003e\n\u003ch4 class=\"subtitileDt\"\u003eFeatures\u003c\/h4\u003e\n\u003cp\u003ewaterproof \/ windproof \/ insulated \/ quick-dry\u003cbr\u003e\u003c\/p\u003e"}